A Working Title: Wunderkind
May 06 2014 / 57 Mins/ HD
Synopsis
Genre: Documentary

A film about coming of age famous musical prodigy Alex Prior, who was born in London to a Russian mother and British father. Film crew followed Alex and his devoted parents for two years, starting when fourteen-year boy just entered St Petersburg Conservatory as a composer-conductor and ending with prestigious premier of ballet Mowgli inside Moscow Kremlin.
Cast And Crew
Producer: Marianna Kaat
Marianna Kaat was born and lives in Tallinn (Estonia). She graduated from the Saint Petersburg State Theatre Arts Academy with a PhD. Till 1991 she worked at studio Eesti Telefilm and later as a manager of the acquisition for Estonian TV. During the same time period she made her first two documentaries as a writer and director NOT ONLY OFF-SHORE and IN YOUR OWN WORDS. In 1998 Marianna founded her own production company Baltic Film Production and since then she produced and directed by her own or in cooperation with European broadcasters and production companies award-winning documentary films PIT NO 8, LOBOTOMY (dir. Y.Khashchavatski), KALINOVSKI SQUARE (dir. Y.Khashchavatski), THE LAST PHANTOMS, features AN AWSOMNE TALE (dir. R.Shirman), BOUND BY BLOOD (dir. K.Davidjants). Her documentary films are broadcasted all over the world and have quite successful festival life. Her credits include approximately 200 episodes of different television serials AUH SHOW; POST FACTUM: OUR CHOICE; ANIMAL CLINIC and CLAIM ADJUSTORS produced for several Estonian broadcasters. Marianna has been honored at MIPDOC 2009 in Cannes as the European Trailblazer. Marianna is the member of European Documentary Network (EDN); she is also the member of Estonian Producerís Union, Estonian Film Union and Estonian Journalists Union.
Video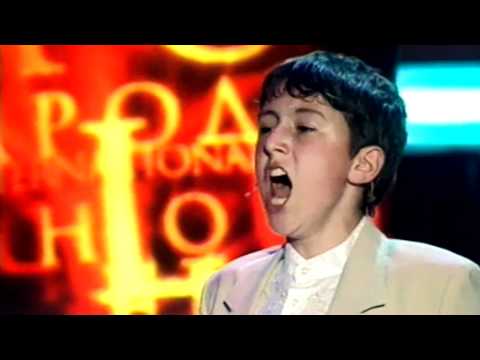 Official Trailer