Crime: The Animated Series
June 03 2014 / 6 Mins/ HD
Synopsis
Genre: Animated Documentary

Created by Sam Chou and Alix Lambert, CRIME: The Animated Series is an animated, documentary series revolving around Crime. It is a gritty, raw, disturbing animated documentary of real-life accounts, narrated by everyday people who know all too well the violent struggles of street life and crime. Make no mistake, these cartoon tales are as spine-tingling as any thriller. From bank robbers to cops to victims to observers, Crime: The Animated Series explores how crime affects us all.

Cast And Crew
Director: Alix Lambert
Alix Lambert's feature length documentary "The Mark of Cain" was nominated for an Independent Spirit Award and aired on Nightline. She went on to produce additional segments of Nightline as well as produce 7 segments for the PBS series LIFE 360. Lambert has written for a number of magazines including Stop Smiling, ArtForum, and The LA Weekly, among others, and is an editor at large for the literary journal OPEN CITY. She wrote Episode 6, season 3 of Deadwood: "A Rich Find" (for which she won a WGA award) and was a staff writer and associate producer on John From Cinicinnati. As an artist Lambert has exhibited her work to international critical acclaim, showing in The Venice Biennale, The Museum of Modern Art, The Georges Pompidou Center, and the Kwangju Biennnale, to name a few. Her monograph: MASTERING THE MELON is available through D.A.P. Her book THE SILENCING is available through Perceval Press. Her book RUSSIAN PRISON TATTOOS is available through Schiffer Publishing, and her book CRIME is available through Fuel Publishing. CRIME, USA which she conceived and directed was recently staged at Joe's Pub. Lambert is an associate artist with the Obie award winning theater group The Civilians. She is currently in production on two feature length documentaries: He/She/He (about gender identity in Albania and Samoa) and Mentor (about teen suicide and bullying at Mentor High in Mentor Ohio). She just completed, in collaboration with David McMahon, a feature length documentary: Bayou Blue (about serial killer Ronald Dominique in Louisiana). She recently received an NEA consortium grant in order to produce 2 new works that will be presented at RealArtWays in Hartford Connecticut.
Festivals
• Sundance Film Festival 2014: Official Selection
• Florida Film Festival 2014: Official Selection
• Chicago Critics Film Festival 2014: Official Selection
Video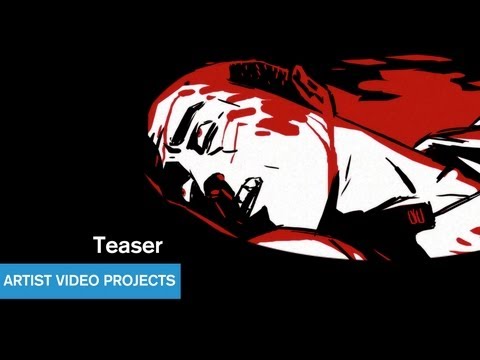 Trailer